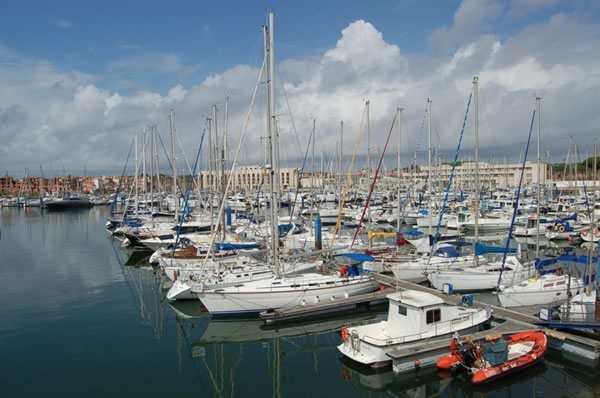 Cadiz Bay – An unforgettable experience
The commitment to the development of nautical sports is Put into practice with seven facilities and high performance sailing centres. Four in Cadiz– Real Club Náutico, Elcano, Puerto América and Viento de Levante and four in El Puerto de Santa Maria: Real Club Náutico EPSM, Puerto Sherry and La Rampa and High performance sailing centre.
Between them they have more than 2,000 berths, which means 43 percent of the capacity of the Andalusian ports of general interest and 15 percent of that of the entire region.
There is also the possibility to expand in the Barriada de la Paz as well as other areas and on the right bank of the river Guadalete (upstream), among other spaces.
The Port Authority of the Bay of Cadiz works towards the objective of promoting socioeconomic growth, prioritising environmental quality, improving the integration of the Port with the city, the quality of service management and contributing to improve the development of sustainable tourism and leisure, as well as promoting and publicising sailing and the use of port areas by bringing them closer to society.