Container traffic currently has at its disposal a terminal with a surface area of 100,000 square metres, with 600 metres of berthing line and a draft of 11.5 metres. It has 3 40 tonne container cranes capable of handling approximately 200,000 Teus per year.
The proximity of the Border Inspection Post (BIP), which is operational from Monday to Saturday, speeds up customs clearance and the entry and exit of containers.
The new container terminal is the cornerstone of the future Port of the Bay of Cadiz and has already been built and is currently being finalised for commissioning. Situated in a geostrategic area of the Strait of Gibraltar, with a 0 deviation from the world's major sea route, it places at the disposal of this traffic of 1,000 metres of berthing line with 16 metres of draft and a surface area of 39 hectares, in two phases. In a third phase the berthing line is increased to 715 metres
and the yard area to 46 hectares.
Its main objective is to promote the traffic of containers by means of a modern terminal, prepared to handle large vessels. It will have more draft and yard area than the current one and will consolidate the port as a socio-economic force.
A direct land connection with high capacity road and rail access, plus port services and a competitive call cost structure, complete an offer capable of satisfying all the needs of this demanding sector.
The construction of a new BIP on this new infrastructure will enable more rapid and efficient inspections to be carried out.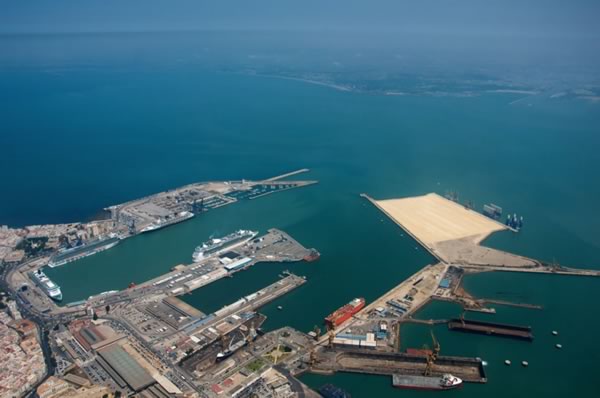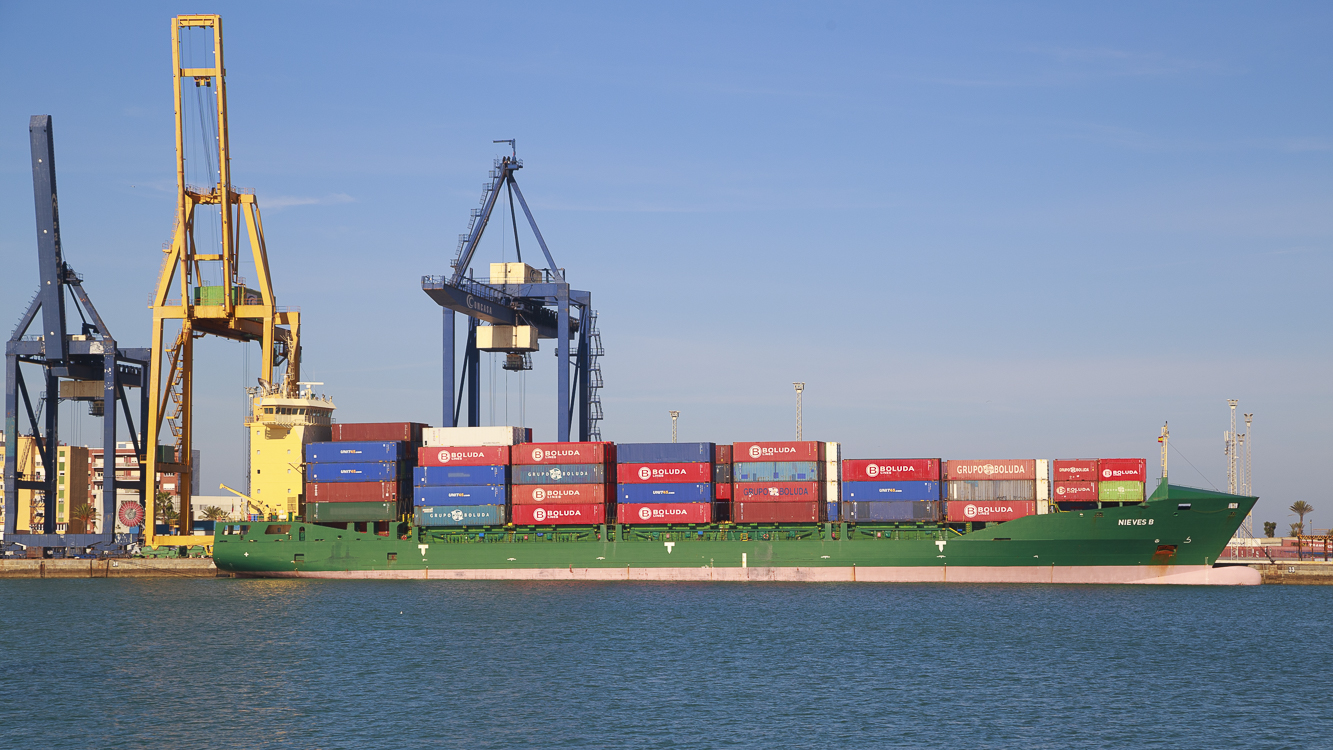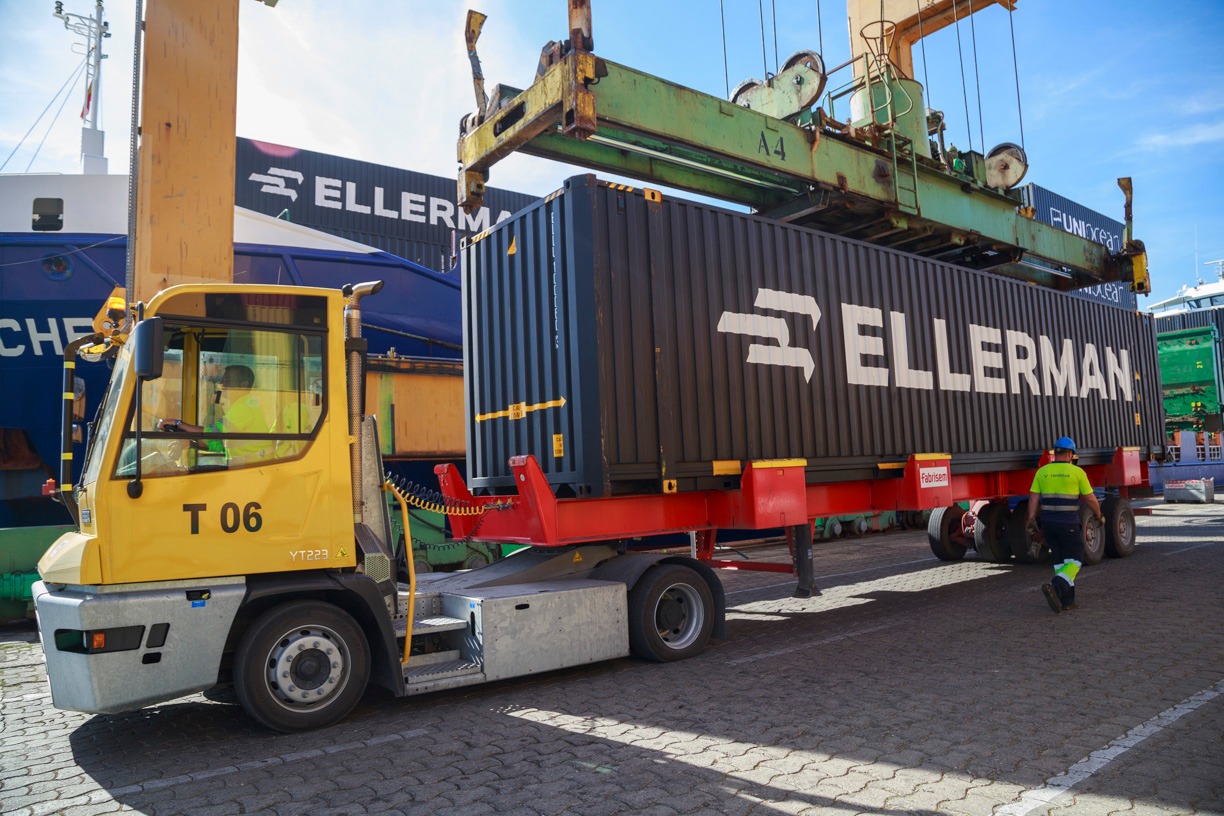 Ship Agent
MEDITERRANEAN SHIPPING Co. CÁDIZ
Avda. de la Ilustración, 6
11011 CÁDIZ
Shipping company                                      represented
MEDITERRANEAN SHIPPING Co. GENEVE
Type of ships
Container
Name of the ships
 WEC  MONDRIAN, MSC MARTINA, PERSEUS
Frequency
1 weekly
Ports of call
Barcelona – Casablanca – Cascais – Puerto Marín – Sines – Valencia
Other Ports connected
Rest of the world
Ship Agent
Marítima del Mediterráneo


Vía de Andorra,s/n, EDIFICIO Melkart. Rec.Int.Zona Franca


11011 CÁDIZ
Shipping company represented
Containership CMA CGM, SAU
Type of ships
Container
Name of the ships

PHILEMON, HEINRICH SCHEEPERS. KOUROU,HENNEKE RAMBOW, CARAT, RUTH, EXTERNO, OPDR CANARIAS, OPDR ANDALUCIA, CONMAR AVENUE, EXPANSA, LINDAUNIS, X-PRESS AGILITY,CHRISTINA, CMA CGM MURCIA, PAVO J, CMA CGM GALICIA, ELBSTROM, SKYLIGHT

Frequency
3 weekly
Ports of call

Hamburgo, Rotterdam, Tilbury, Las Palmas, Tenerife, Casablanca, Gibraltar, Cartagena, Cádiz, Huelva, Ferrol, Tangier and Setubal

Other Ports connected
Rest of the world
Ship Agent

MILLER Y CIA

Avda.del Puerto,1-6ºB
11006 CÁDIZ

Shipping company                                      represented
BOLUDA LINES
Type of ships
Container
Name of the ships
CHARO B, BEATRIZ B, MARIELYST,VERONICA B,LOLA B,KARIN SCHEPERS, DORIS SCHEPERS, FENJA  JOSITA B, VIOLETA B, RS LISA, CANDELARIA B, AVILA
Frequency
1  daily call 
Las Palmas de G. Canaria, S.C. De Tenerife, S.C De  La Palma,  Villagarcía, Bilbao, Leixoes, Sevilla
Other Ports connected
Ship Agent

NEXT MARITIME,S.L.U

P.E. MARISMAS DE PALMONES,TORRES HERCULES, T. B 7ª

11379 LOS BARRIOS (CADIZ)

Shipping company                                      represented
ELLERMAN CITY LINERS
Type of ships
Container
Name of the ships
KRISTIN SCHEPERS
Frequency
1 fortnightly call
Cádiz, Aveiro, Setubal, Teesport, Tilbuty and Rotterdam
Other Ports connected